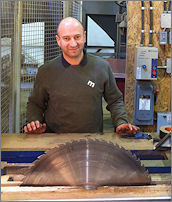 Miguel Brodsky
With more than 25 years of experience in multiple technical modalities including electrical, mechanical, pneumatics, hydraulics, electronics and controls, Miguel has been servicing different types of industries as well as commercial and residential customers.
Miguel's motivation, as a founder of Mydan Services Inc, is to provide the most effective solution to each customer, therefore he and the whole team are constantly keeping up with new technologies that become available.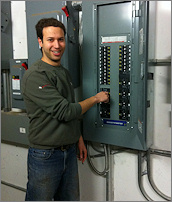 Yuval Brodsky
Yuval has a good knowledge of new technological developments, many of which are derivatives of the space industry.
He uses a systems-level creative approach to innovating solutions, very similar to the methodology used in satellite, rocket and spacecraft design.